Bricks to Clicks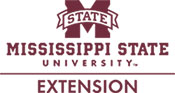 Bricks to Clicks is a Mississippi State University Extension Entrepreneurship Program that teaches Mississippi businesses and communities how to adopt and effectively use social media, blogs and websites to promote community and economic development.

Visit the Bricks to Clicks Facebook page or website
Economic Impact Studies
As community leaders evaluate their local economy and learn which specific sectors are competitive in their unique locality, they can make decisions concerning alternative strategies for diversifying their local economy. Our department can assist entrepreneurs in areas such as basic business startup concepts; financial analysis (for example, cash flow, cost/feasibility analysis, and profit forecasting); developing a business plan; and identifying financing opportunities to promote job creation.

Visit the site
Public Water System Assistance Program
The Mississippi State University Extension Service Community Resource Development has a partnership with the Mississippi State Department of Health to provide overall coordination of the Public Water System Board Management Training Program.

Visit the site
Tourism and Customer Service
A prepared community is the foundation of a successful tourism program. As a community or region takes inventory of existing or potential attractions, such as festivals and events, natural resources, historical attractions, and recreation opportunities, local leaders should be mindful that tourism is a highly competitive business. Successful local tourism efforts build on existing strengths.

Visit the site
---
Explore More
---
What we do